by Ministry of Agriculture
SAMPLINGS HAVE INCLUDED EIGHT VARIETIES OF WATERMELON AND SEVEN VARIETIES OF CANTALOUPE AND HONEYDEW.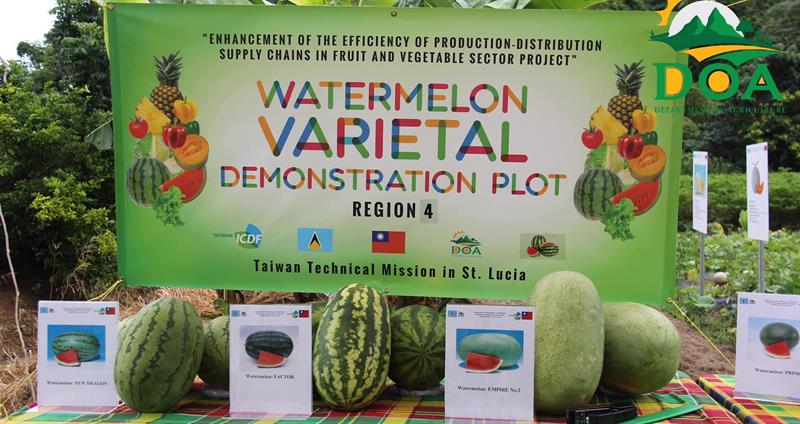 The Department of Agriculture in collaboration with the Taiwan Technical Mission through the Seven Crops Project hosted a watermelon sampling in Malgretoute, Micoud, on Aug. 20.
This comes on the heels of a watermelon trial in which approximately eight different varieties of watermelons and seven different varieties of cantaloupes and honeydew were planted. These varieties were chosen to curb the shortcomings in the production and marketing chain.
This initiative forms part of the "Enhancement of the Efficiency of Production and Distribution Supply Chains in the Fruits and Vegetables Sector Project", that aims to reduce the food import bill of Saint Lucia.
Farmers can now gain experience diversifying into these new varieties through demonstration plots set up around the island, allowing them to better meet market demands.