THE TRADE SHOW WILL FEATURE KARAOKE COMPETITIONS, A FASHION SHOW, CULTURAL PRESENTATIONS AND TAIWANESE MOVIES.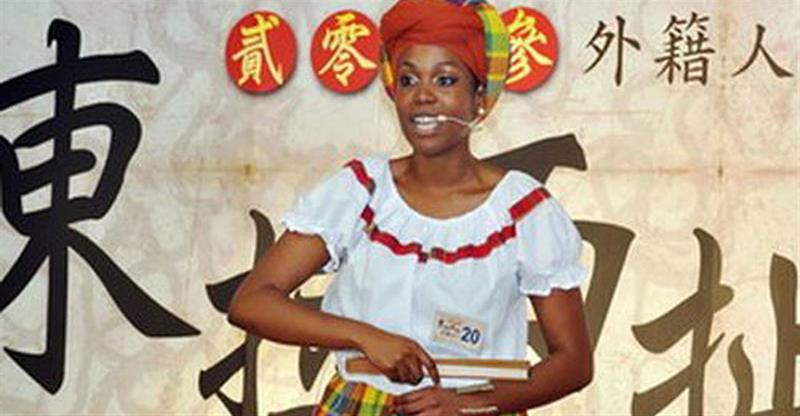 The popular Saint Lucia-Taiwan Partnership Trade Show celebrates its tenth anniversary this year, and in commemoration, from Friday, Nov. 24, to Sunday, Nov. 26, organizers say there will be lots in store for patrons.
On Nov. 21, the Department of Commerce which spearheads the event, held a press briefing where Permanent Secretary Titus Preville spoke on the beginnings of the trade show.
"The governments of Taiwan and Saint Lucia have maintained a trade show every year since diplomatic relations were established in 2007. This has been undertaken in close collaboration between the Ministry of Foreign Affairs of Taiwan, and TAITRA, which is very much like TEPA in Saint Lucia, and that has been done by working with the Ministry of Commerce and of course with the private sector. It is safe to say that every year since the first trade show we have seen expansions and at this point it is the premier annual trade show in Saint Lucia."
Minister Edward Tao of the Embassy of the Republic of China (Taiwan) said he was pleased to see the growth of the trade show which this year will feature 66 Saint Lucian companies alongside their Taiwanese counterparts.
"It's an opportunity for the best Saint Lucian companies to showcase their products to the public and to the buyers, and for this year we have seven Taiwanese companies coming for the trade show," he said.
Cindy Lewis, Marketing Specialist at the Department of Commerce, said the department will be making quite a big deal about the tenth anniversary and have added a number of special features and giveaways for the public.
"For this purpose you can see some of the activities we are having to get persons to be a part of this. We have had quite a bit of persons registering for the tenth celebration, where everything [will relate to the number] ten. We want ten children turning ten in November so they will be celebrating their birthday together with the trade show. These children can go online to saintluciatiwan.org to register, or visit the Ministry of Commerce, fill out an application, and can get a chance to win a tablet. Ten tablets to ten children celebrating their tenth birthday in November."
The tenth Saint Lucia/Taiwan partnership trade show will also feature karaoke competitions, a fashion show, cultural presentations featuring Taiwanese and Saint Lucian performers, as well as Taiwanese movies.
The opening of the trade show will be aired live on NTN and streamed on the Government of Saint Lucia's Facebook page and web portal, from 10 a.m. on Friday, Nov. 24.
sponsored ad