PRIME MINISTER HON. PHILIP J. PIERRE WILL ATTEND THE FORTY-FOURTH (44TH) REGULAR MEETING OF THE CONFRENCE OF HEADS OF GOVERNMENT OF THE CSRIBBEAN COMMUNITY (CARICOM)
by Office of the Prime Minister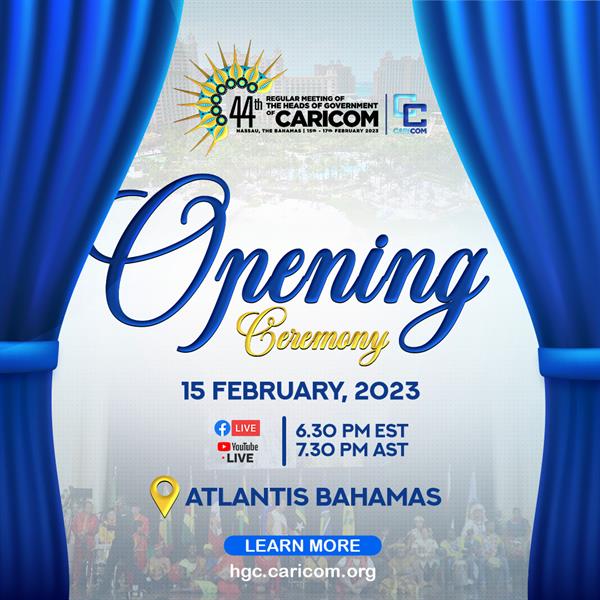 Castries, Saint Lucia – Prime Minister Hon. Philip J. Pierre will attend the Forty-Fourth (44th) Regular Meeting of the Conference of Heads of Government of the Caribbean Community (CARICOM) in Nassau, Bahamas, from the 15th – 17th February 2023.
The official opening ceremony is scheduled to take place on the evening of February 15th at Atlantis Bahamas. The Ceremony will include the presentation of the thirteenth CARICOM Triennial Award for Women, which honours women of distinction in the Caribbean Community.
Heads of Government will meet in closed plenary sessions on the 16th and 17th of February at the Grand Hyatt, Baha Mar. The Conference of Heads of Government which consists of the Heads of Government of the Member States is the supreme Organ of the Caribbean Community and determines and provides its policy direction.
In addition to this function, it is the final authority for the conclusion of Treaties on behalf of the Community and for entering into relationships between the Community and International Organisations and States.
The Conference will be held under the Chairmanship of the Prime Minister of the Bahamas, Hon. Philip Davis.
Deputy Prime Minister Dr. Hon. Ernest Hilaire will act as Prime Minister until February 20th, 2023.
Read More:
PRIME MINISTER HON. PHILIP J. PIERRE WILL ATTEND THE FORTY-FOURTH (44TH) REGULAR MEETING OF THE CONFRENCE OF HEADS OF GOVERNMENT...
Read More
Police are investigating the discovery of the partially decomposed body of a man on Wednesday near the Fond D'Or beach...
Read More