by Julita Peter, GIS
WE WILL MAKE EVERY EFFORT TO ASSIST THOSE AFFECTED, DAME JANICE PEREIRA SAYS.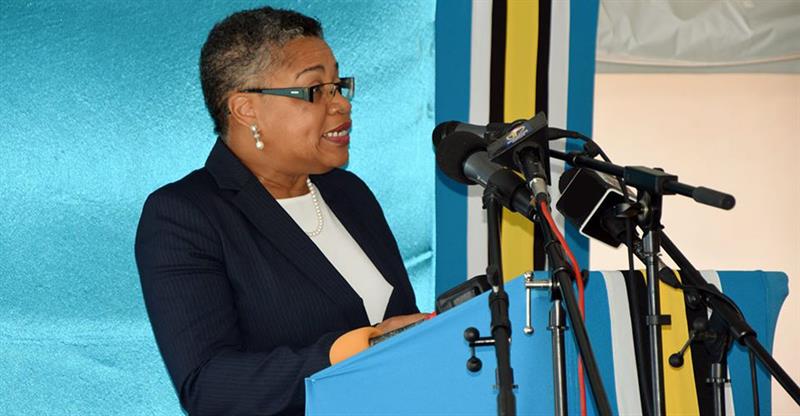 In the midst of celebrations to mark its 50th anniversary, the Eastern Caribbean Supreme Court (ECSC) is also remembering member states that have been severely impacted by two catastrophic hurricanes—Irma and Maria.
Chief Justice of the Eastern Caribbean Supreme Court, Her Ladyship the Hon. Dame Janice M.  Pereira, said the court stands in solidarity with its brothers and sisters in the member states and territories crippled by the recent hurricanes.
The affected states include Antigua and Barbuda, the Commonwealth of Dominica, Anguilla, and the Virgin Islands.
"We will continue to make every effort to assist in bringing some normalcy to the lives of those affected. It was a difficult decision to continue with activities to celebrate the Court's anniversary in light of the disaster that has faced the region, however I am reminded of the resilient nature of the people of our region and their ability to rise from adversity and thrive in the most trying of circumstances."
The Chief Justice also extended condolences to the families whose loved ones perished during hurricanes Irma and Maria.
The ECSC marked 50 years of existence on Feb. 27, with celebratory activities continuing until Feb. 2018 under the theme, "Celebrating the past embracing the future." The Chief Justice noted that notwithstanding the forces of nature, the courts is obliged to celebrate this important milestone.
sponsored ad