THE FULLY EXPANDED BERTH WILL BE READY TO RECEIVE VESSELS BY JAN 2018.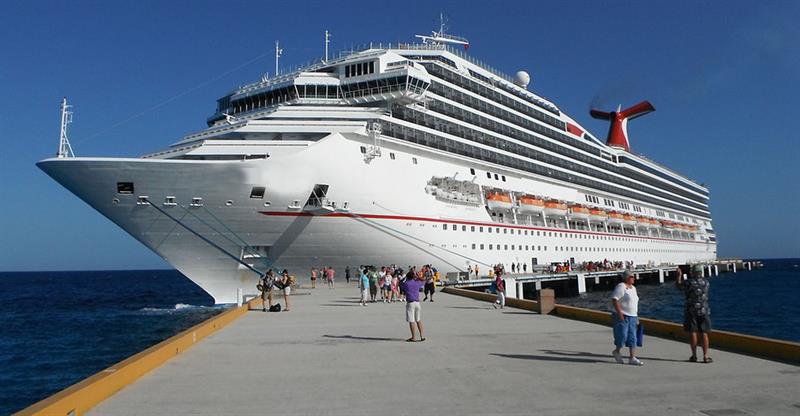 The Saint Lucia Air and Sea Ports Authority (SLASPA) is making steady progress with its berth expansion project at Port Castries.
This was revealed at a meeting with the Saint Lucia Tourist Board (SLTB) on Monday, Aug 7 when SLASPA provided an update on the project.
SLASPA is constructing an extension of the Cruise Ship Berth 1 at Pointe Seraphine in Castries to facilitate the successful and safe mooring of quantum class vessels in wind speeds up to 40 knots. The current berth will be extended by 160 feet (48.8 meters) in length, and by 80 feet (24.4 meters) in width. Three additional mooring dolphins will also be erected.
The construction is being carried out by Ballast Nedam International Projects BV, a Dutch-based construction and engineering company. A significant portion of the workforce employed on the construction project is local.
SLASPA and Ballast Nedam International Projects BV have ensured that international health and safety standards are adhered to while local company, Engineering Construction and Management Consulting Ltd., is overseeing the technical implementation of the project on behalf of SLASPA.
The project is scheduled to be completed by early December with the fully expanded berth ready to receive vessels by Jan 2018.
Pointe Seraphine Berth 2 is still open and ready to receive smaller vessels when they begin to arrive at Port Castries in October.
The SLTB was pleased with the project update and the fact that cruise visitors and locals can continue to enjoy shopping and other facilities at Pointe Seraphine during the expansion. The Board is committed to a quality visitor experience for cruise tourists, and this berth expansion project along with the other planned improvements for the city of Castries, aim to do so. As a result of the expansion, for the 2017/2018 cruise season, Saint Lucia is poised to record its highest ever number of cruise passengers with a projected figure of over 800,000.