Agricultural stakeholders address OECS sub-regional trade
DUE TO DOMINICA'S PLIGHT, SAINT VINCENT, SAINT LUCIA, AND GRENADA TO SUPPLY THE AGRICULTURAL MARKETS OF THE LEEWARD ISLANDS.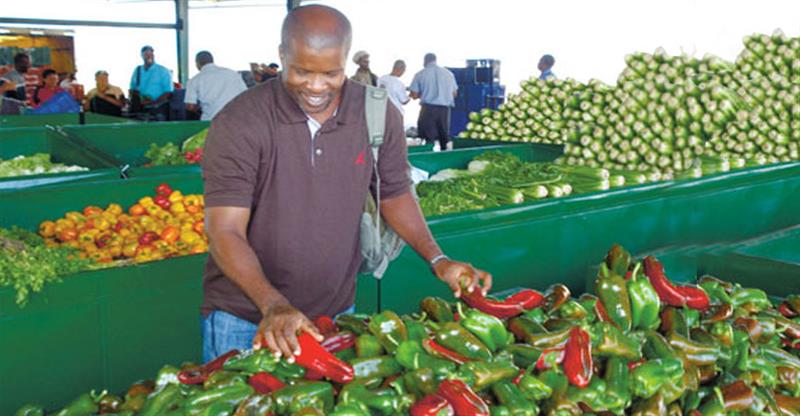 Three weeks after Hurricane Maria, the devastating effect of the category 5 storm on Dominica's agricultural sector is already being felt in the sub region.
The OECS Commission, in collaboration with the governments of Saint Vincent and the Grenadines and Antigua and Barbuda met on Saturday, Sep. 30, to discuss how the OECS region can support traders and farmers of agricultural produce at this important time.
As a major supplier of agricultural commodities to the Leeward Islands, the Commonwealth of Dominica's incapacity to supply sub-regional markets has left a noticeable void. The meeting concluded that in the interim, Dominica's traders would be facilitated by the southern Caribbean islands of Saint Vincent and the Grenadines, Saint Lucia, and Grenada to source agricultural commodities to supply the markets of the Leeward Islands, British Virgin Islands and US Virgin Islands.
Minister of Agriculture in St. Vincent and the Grenadines, Hon. Saboto Caesar, noted the need for the southern Caribbean islands to significantly increase production to meet the demand of these new markets.
Hon. Arthur Nibbs, Minister of Agriculture in Antigua and Barbuda, thanked the OECS Commission for such an important and much-needed intervention.
"This response is very timely given the recent call from the government and people of Antigua and Barbuda for an increase in suppliers of agricultural commodities in the Windwards," he said.
sponsored ad