SLMDA members challenged
by Glen Simon, Ministry of Health
HEALTH PROFESSIONALS ENCOURAGED TO FOCUS ON PREVENTATIVE HEALTHCARE AND RESEARCH TROUBLING HEALTH TRENDS.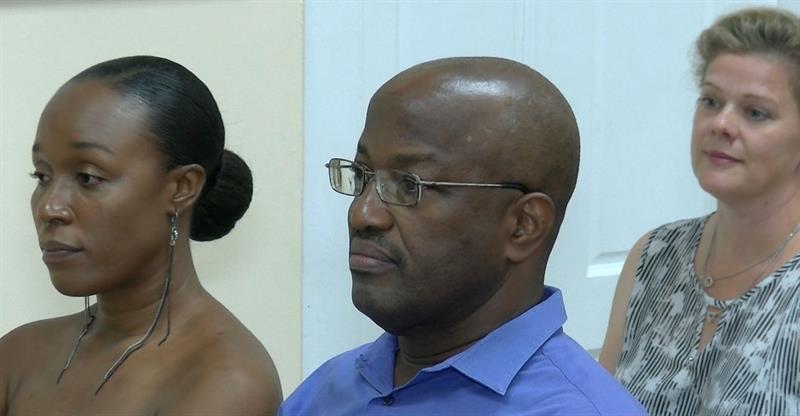 The Saint Lucia Medical and Dental Association (SLMDA) partnered with the UWI Faculty of Medical Sciences, Cave Hill Campus, for the 13th Annual Continuing Medical Education (CME) Conference under the theme "Recreating, Re-educating and Redefining the boundaries."
UWI Cave Hill Librarian, Beverly Wood, said the theme of the conference fits well with the university's mission to advance learning, create knowledge, and foster innovation for the positive transformation of the Caribbean and the Wider World.
"I give kudos to the SLMDA Executive for constructing this program. I encourage all of us to get involved in the CME process. We all have something to offer."
President of the SLMDA, Dr. Alphonsus St. Rose, noted that the two-day conference brought colleagues together for robust discussions on various issues of interest. This year's theme, he added, spoke broadly to the notion of change.
"It is also a philosophical construct to inspire confidence in a collective effort that captures the essence of an urgent call to action," he said. "Our mandate is to lead and to advocate with unwavering commitment to fairness, good conscience, and equity."
Keynote Speaker and Director of the Department of Sustainable Development at the OAS, Cletus Springer, said the SLMDA needs fierce, unyielding commitment from its membership.
"This is not a time for passive engagement; this is not a time for self-serving thoughts and actions. This is a time for rolling up your sleeves and getting into the trenches. It's a time for preaching the gospel of preventative healthcare in every nook and cranny of our island, in our churches, in our schools and in our community centers. It is a time for engaging in meaningful research into troubling health trends. It is a time for pushing the boundaries of thought. It is a time for thinking globally, and acting locally, with vigor and with purpose."
The CME conference was held at the Bay Gardens Hotel, on Sep 29.
sponsored ad