by Ministry of Health
DUE TO LACK OF SPECIALISTS, THE HOSPITAL WILL RECRUIT STAFF THROUGH THE CUBAN BILATERAL AGREEMENT.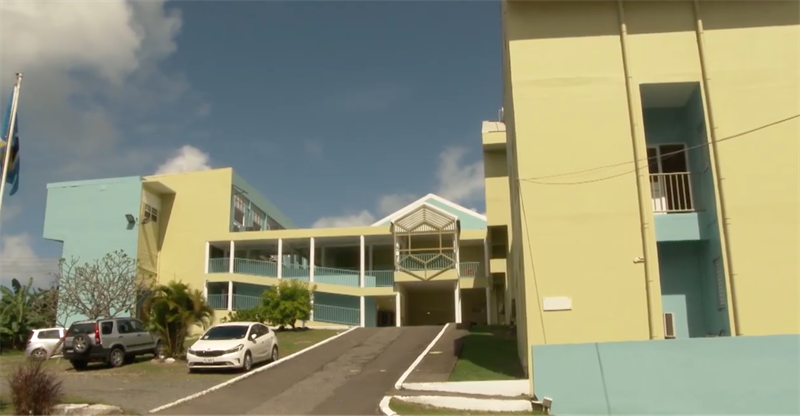 The Respiratory Hospital has a bed capacity of 123, which can be ramped up to 127. Since we started vaccination from February 1, 2021, to September 20, 2021, we have had 1623 admissions, out of which 23 were fully vaccinated and 34 with first dose (partially).
It must be highlighted that majority of the vaccinated patients had milder symptoms when compared to UN-vaccinated patients. Specifically, from June we had 136 admissions, In July and August we had 142 and 261 admissions respectfully. As of September, 20th, 2021 we have 234: A total of 773 admissions.
Some of the main challenges at the Respiratory Hospital are: 
1. Lack of specialty Human Resource (Physicians such as ICU & A & E Specialists, Nurses such as ICU & Nephrology services).
2. Technological and Communication Issues
3. Increased patient flow in the A & E Department
4. Increased demand for medical gas
5. Staff Burnout and Stress
Remedial actions include:
1. Recruitment of staff through the Cuban Bilateral agreement Request through diplomatic channels such the Embassy of France.
2. Flow is currently upgrading the telecommunication system. Enhanced internal and external communication between administration, clinical team and patients' families.
3. Additional support extended to an annex with a 7-bed capacity.
4. A semi-automated system which feeds ICU and Ward 9. Dedicated teams assigned to monitor and manage the medical gas system. Regular Training and Debriefing Forecasting of medical gas consumption
5. Counseling and debriefing services Empowerment and motivation from management. A more conducive working environment (Staff Lounge, Tea Corner, Staff meals).
The management of the Victoria (Respiratory) Hospital wishes to remind the general public to adhere to the recommended protocols and to vaccinate. These measures have scientifically been proven to save and protect lives. Let us do our part to combat this pandemic.