by Fernelle Neptune, Ministry of Education
THE COMPETITION ALLOWED STUDENTS TO CREATE TOOLS FOR SELF-DEVELOPMENT.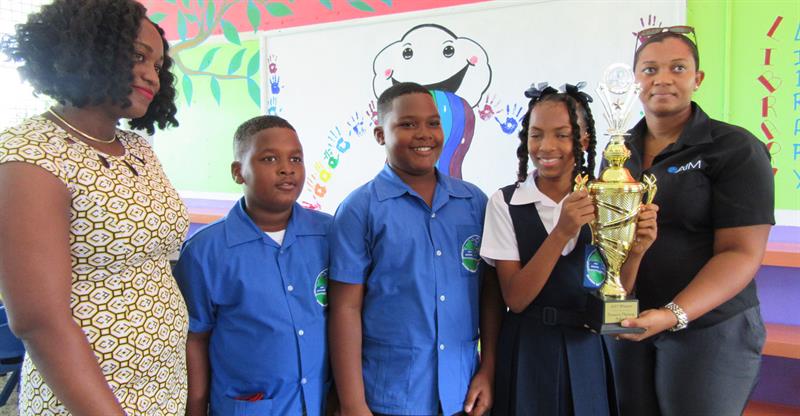 Young people around the island were awarded the opportunity to develop innovative computing applications that address everyday problems through an app development competition.
Yapathon, a youth app development program, allowed students the opportunity to hone their coding skills, while producing school-related applications.
The Reunion Primary School was chosen as the winner of the pilot phase of the Yapathon program, and received its award at a small presentation ceremony.
Coordinator of the National Awards of Excellence Kentillia Louis said the app development competition allowed students the power to create tools that will assist in their education and self-development.
"Innovation has been a major focus at the Ministry of Education. We felt that with the thrust towards IT, in terms of education and of course knowing that young people are very much into apps, it was time to get students involved," she said.
The Reunion Primary School developed an application named Snapout, aimed at addressing the issue of bullying at the school. Principal of the Reunion Primary School, Anthia Lafeuille, said she is extremely delighted to witness the work of the students.
"The project that the students participated in was one where we felt that the school environment was threatened by bullying, and so, it was a matter of finding an appropriate app. The term Snapout is an acronym for stop now, act and plan in order to rid the school of bullying.
The youth app development competition is a collaboration between the Division of Education and Advanced Intellectual Methods Inc (AIM).
sponsored ad