Wednesday, July 19, 2017
by NYC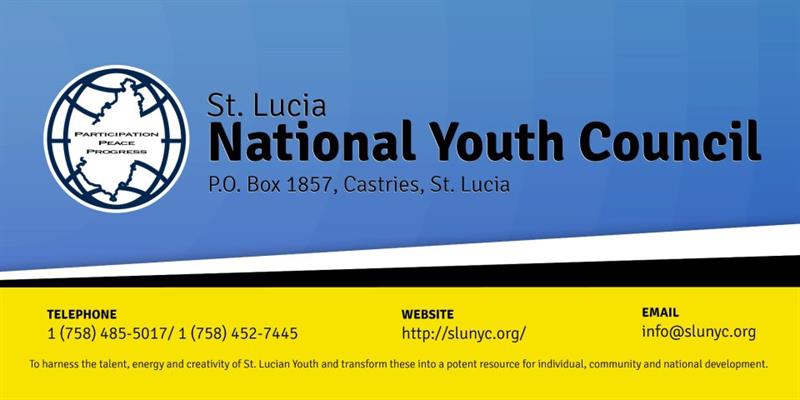 THE YOUTH AMBASSADORS NETWORK HELPS DEVELOP LEADERSHIP PROWESS AMONG YOUTH.
Applications are open for the Saint Lucia National Youth Council's Youth Ambassadors Network.
The Saint Lucia National Youth Council has realized the importance of developing the leadership prowess of youth, and as such, aims to provide the relevant platforms for young Saint Lucians to realize their leadership potential.
The Youth Ambassadors Network provides youth with the opportunity to cultivate these skills through representation at events on the community, district, national, regional and international levels. Through training, the young ambassadors will receive the relevant knowledge and experience in order to provide the best representation for themselves and their communities.
To become a member, applicants must be between the ages of 16 and 29; must be enrolled in or have graduated from a tertiary level institution (consideration will be given to Form 5 students who meet age requirements); and must be part of a school, community, church or national group or club.
For more information, please message the NYC via its various social media platforms, email nyc.saintlucia@gmail.com, call or send a message via WhatsApp 758.728.0259, or speak to any member of the NYC executive.
Promising young people are encouraged to apply. The deadline for applications is Aug. 15th, 2017.
The application form for the Saint Lucia National Youth Council's Youth Ambassadors Network can be accessed via the Saint Lucia National Youth Council's Facebook page.