THE AIM IS TO PRESERVE THE HISTORY OF DAUPHIN AND ITS ARCHAEOLOGICAL SITES.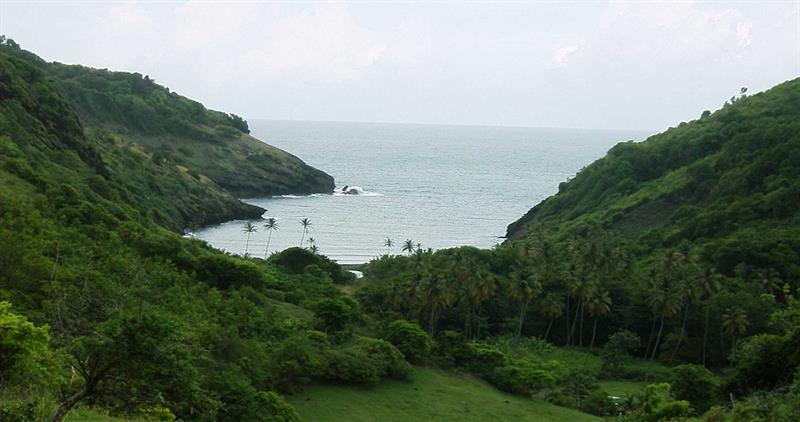 The Cabinet of Ministers has approved a new protected area in Saint Lucia.
It is a portion of land and marine space at Dauphin Bay in Monchy, Gros Islet. The request was made by the National Conservation Authority (NCA) through the support of the Parliamentary Representative for Gros Islet, Hon. Lenard Montoute.
With the approval of this request, the site is a protected area for the purpose of preserving and enhancing the natural beauty of the area, its fauna or flora as well as creating a recreational area or national park.
On Feb. 25, a team of 25 individuals representing 14 organizations conducted a site visit of the Dauphin Bay.
Hon. Lenard Montoute said "certain parts of Dauphin Bay area had already been designated Protected by Cabinet and now the focus is on the wider area. With the assistance of the Department of Fisheries, Forestry, and Planning, boundaries will be established for any development projects in the area as we want to preserve the history of Dauphin and its archaeological sites like the Petro Cliffs. The overall plan is to have tours of Dauphin, eco-friendly developments that residents can earn a livelihood from while preserving the heritage and the environment."
Jacintha Lee, NCA General Manager, said the visit proved very productive due to the number of agencies/organizations represented.
"We had organizations representing a wide cross section of society and all of them will be part of this project because we want to make this area a National Park. As the Minister said we have the communities of La Bourne, Dauphin, Monchy that will benefit from the project."
Tourism officer in the Ministry of Tourism, Timothy Ferdinand, said the project is highly anticipated and exemplifies community tourism.
"We want to encourage persons in the community to become part of the process. Don't be afraid to contribute to any level of development taking place in your community. The Ministry of Tourism will see to it that the right foundation is set in assisting the NCA and the Ministry of Equity, Social Justice, Local Government and Empowerment in appointing suitably qualified individuals who will manage the process moving forward."
Cabinet has also approved the establishment of a Dauphin Tourism Development Committee headed by the NCA.
Related Articles