by PO, GIS
THE PROJECT ENTAILS THE CONSTRUCTION OF A FOURTH LANE ALONG THE HIGHWAY.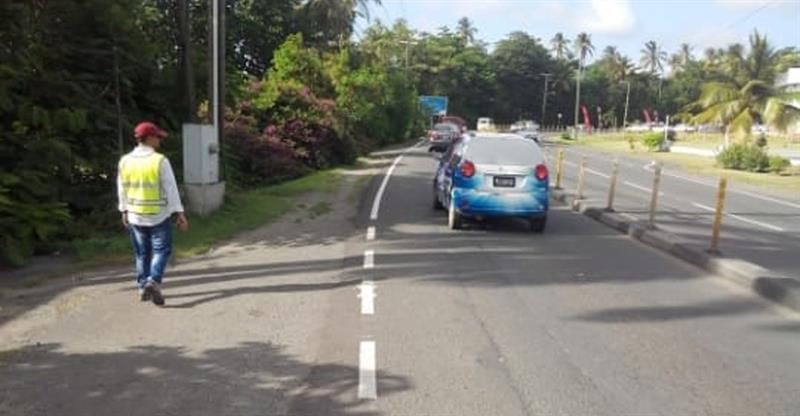 The Ministry of Infrastructure has announced the start of the Sandals Halcyon to Choc Roundabout Road Widening Project.
The project, which officially began on August 12, entails the construction of a "vital fourth lane along the highway, which is part of ongoing deliverables in the mission to build a new Saint Lucia," Minister for Infrastructure, Hon. Stephenson King, said.
The aim of the road widening project is to reduce traffic congestion and travel delays while improving road safety. It falls under government's Medium Term Development Plan for the period 2019 to 2022. Under the plan, (in addition to doubling airport capacity and increasing efficiency within seaports), are planned improvements to approximately 99 kilometres of roads.
"It is common knowledge that crucial to national development is investment in infrastructure," the minister had stated during the Budget debate in April. "As a result, we have been undertaking clinical and aggressive road maintenance works on both our primary and secondary road networks. We must create an enabling environment for investors and remain attractive to capitalize on foreign direct investment."
The Department of Infrastructure, Ports and Energy extends appreciation to Sandals International for supporting government`s vision by allocating a substantial amount of its private property for the project.
Related Articles