THE MEETING ENGAGED PARTICIPANTS ON DIGITAL AND ONLINE MEDIA BEST PRACTICES.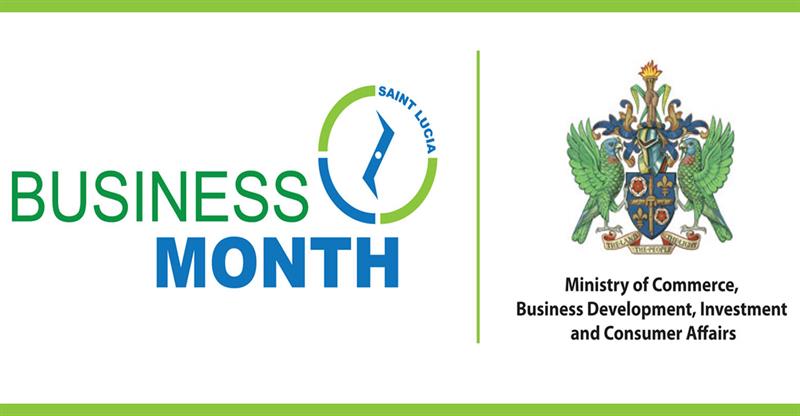 Last month's third annual Digital Marketing Symposium culminated a packed Business Month agenda in Saint Lucia.
The symposium was jointly hosted by the Trade Export Promotion Agency (TEPA) and the Saint Lucia ICT Association. It aimed to engage participants on digital and online media best practices to empower and enable them to upgrade their digital presence in a competitive global market.
TEPA's Information Officer, Mr Glenfield Gilbert was one of the speakers.
"The idea for this symposium came out of a need that TEPA saw to ensure that businesses and the business community was well represented online. We also knew that there were quality digital marketing specialists within our shores and sought to make the connection between these service providers and the businesses that needed that specialized service."
Johnathan Allain, Business Development Officer at The Department of Commerce International Trade, Investment, Enterprise Development and Consumer Affairs, also addressed the symposium.
"The Department of Commerce is indeed privileged to be part of this event, the third annual digital marketing symposium which is the result of a collaboration between the Saint Lucia ICT association and TEPA. It is also very fitting that this activity is taking place during the month of November which was selected as Business Month under the theme Promoting an Entrepreneurial Culture: Innovation and Creativity."
Allain went on to urge participants to maximise the potential that effective use of ICT presented for the enhancement of business.
"We recognize that in this age of Internet access and mobile technology, digital marketing is very important to the business person as it offers tremendous opportunities to connect with your target audience in an efficient and cost effective manner."
President of the Saint Lucia ICT Association, Dr. Lyndell St. Ville, during his brief remarks applauded the participants' efforts at making strides in being online and seeing the need to strengthen their online presence.
The Digital Marketing Symposium was held on Nov. 29, at the Finance Administrative Centre in Pointe Seraphine.