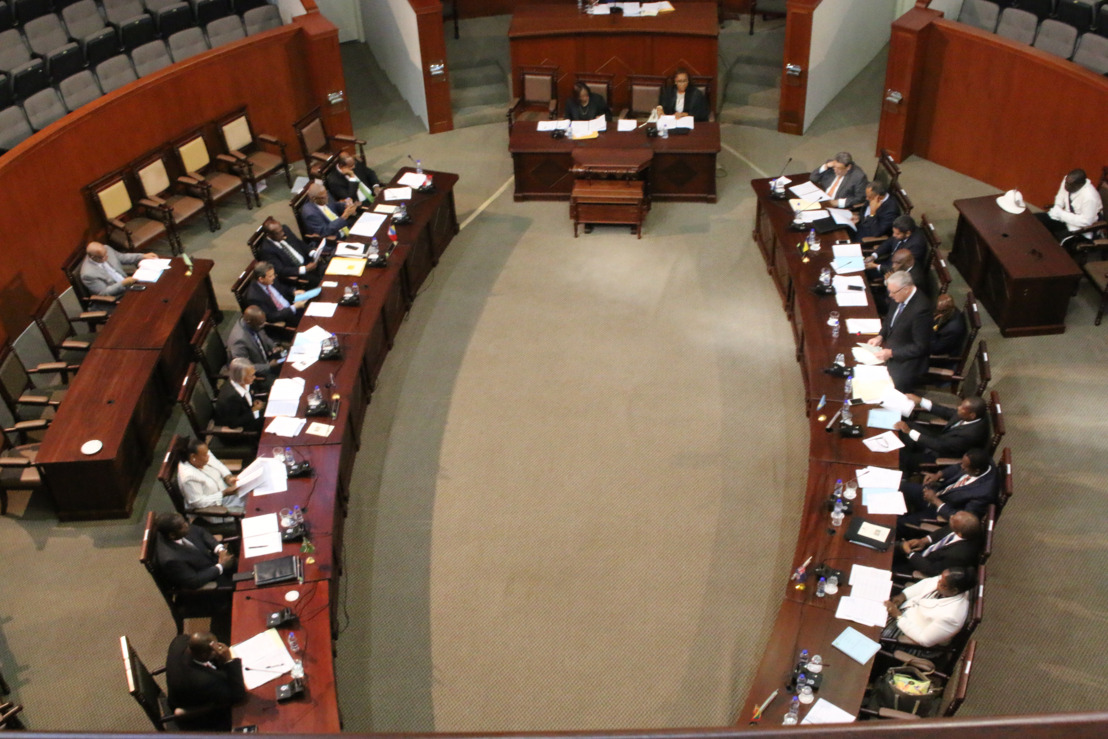 The Third OECS Assembly concludes with climate resilience as a priority issue to address
OECS Media release
Monday, December 18, 2017 — Twenty representatives of Governments of the Organisation of Eastern Caribbean States participated to the Third OECS Assembly held in Antigua and Barbuda and honoured by the presence of the President of Cuba President Raúl Modesto Castro Ruz.
In the context of the recent hurricanes Irma and Maria that severely affected the region a few month ago, climate resilience was one of the major point on the agenda of the Third OECS Assembly which was held in Antigua and Barbuda on December 9 and gathered twenty representatives of Governments from seven Member States: Anguilla, Antigua and Barbuda, Montserrat, Commonwealth of Dominica, Grenada, Saint Lucia and Saint Vincent and the Grenadines.

The official meeting has also been marked by the presence of Raúl Modesto Castro Ruz, the President of the Councils of State and Ministers of Cuba who addressed the Assembly for the first time after the tribute paid to his brother and former President of Cuba, Commander Fidel Castro.
I reaffirm Cuba's will to continue to share with the Caribbean brothers the benefits of our modest achievements in terms of adaptation to climate change and in the reduction of disaster risks. President Raúl Castro stated.
The Prime Ministers of Anguilla, Antigua and Barbuda and the Commonwealth of Dominica seized the opportunity to share their respective experiences and recovery efforts which echoed a call for stronger resilience of the region against climate change.
The Chairman of the OECS Authority and Prime Minister of Saint Lucia, the honourable, Allen Chastanet recalled that immediate actions are now critical.
There is an urgent need for adequate dedicated and accessible financial, technical and capacity building assistance to enable SIDS to adapt to the adverse effects of climate change to cope with loss and damage to transition to resilient, low-carbon economies. Chairman Chastanet stated.
He also recalled that the OECS Member States had demonstrated a commitment to complying their obligations under the United Framework Convention on Climate Change and the Paris Agreement through the fulfillment of their Nationally Determined Contributions (NDCs).
The Chairman of the OECS Authority concluded the Assembly presenting a motion focusing on building climate resilience in the Eastern Caribbean.