Friday, December 1, 2017
SAMPLING THE ASSORTMENT OF SEAFOOD, FRESH OFF THE GRILL, IS A MUST.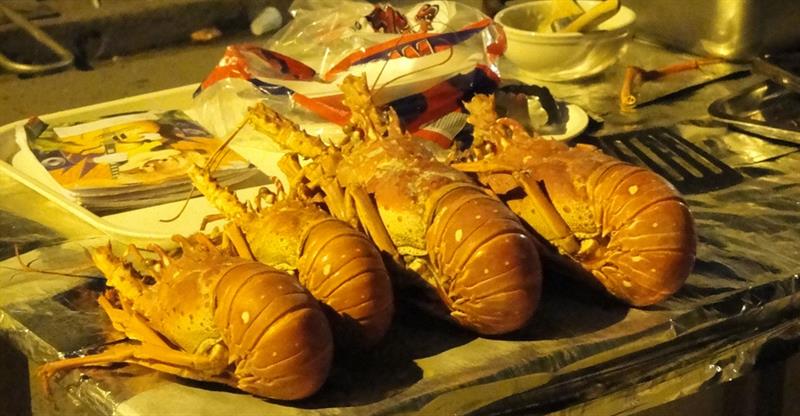 The village of Anse La Raye will come alive on Dec. 1 with the relaunch of the popular Fish Friday. A festive atmosphere awaits, where guests will be welcomed with true Saint Lucian hospitality.
Dancing the night away is a priority, and sampling the mouth-watering assortments of seafood and other treats fresh off the grill, is a must.
The village of Anse-la-Raye, located on Saint Lucia's west coast, just south of Castries, offers the ultimate Friday experience with its "Fish Fri." A seductive fishing village, Anse-la-Raye offers its bounty to all visitors, every Friday night. Whether you crave the catch of the day or desire a delightful delicacy such as squid, octopus, shrimp or lobster, your tastes are sure to be satisfied.
The festivities continue on Dec. 7 and 14 with an even tastier treat in celebration of the 2017 Atlantic Rally for Cruisers. The event titled "ARC Thursdays" will treat our seafaring guests to an explosion of delectable seafood and distinctly Saint Lucian entertainment. Last year's participants were filled with awe for one of the island's best known street parties.
The Thursday edition of the Anse La Raye Fish Fri comes complete with the usual enticements, complemented by a varied offering of crafts, and hours of musical enjoyment. The highly anticipated event seeks to expose participants to all that Saint Lucia has to offer and to bring economic benefits to as many persons as possible.
Organizers are now gearing up for this December's sequel where visitors and locals alike will rendezvous for a memorable occasion. The excitement begins at 6 p.m. on Dec. 1, 7 and 14.