by LUCELEC
THE LINES ARE BEING RELOCATED FROM AN AREA UNDER THREAT FROM LAND SLIPPAGE.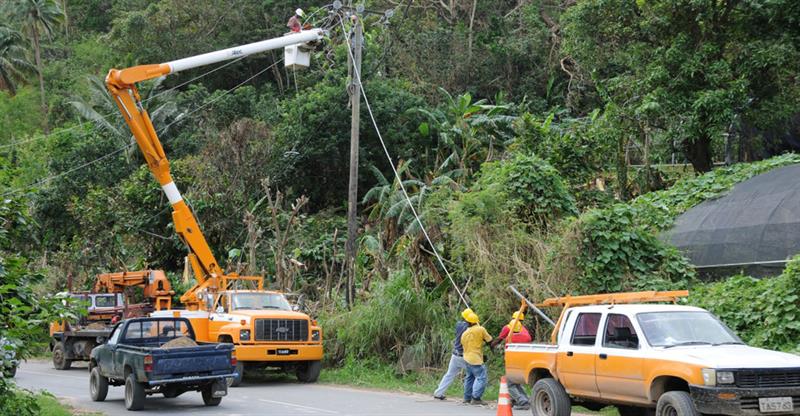 St. Lucia Electricity Services Limited (LUCELEC) would like to inform the general public that from Monday, Dec. 4, the company will commence excavation works on the west coast road from Soufriere, near the Quatre Chemin junction.
This is to allow LUCELEC to install ducts and run 66kV cables (high voltage lines) underground from the Bouton junction, stretching approximately 400 meters north towards Belvedere. The lines are being placed underground to relocate them from an area under threat from land slippage. Relocating the lines underground along with other planned improvements will make the electricity supply for customers from Canaries to Vieux Fort even more reliable.
The excavation works will be undertaken over a three-week period. Heavy equipment, machinery, and personnel, will be on site from 9 a.m. to 4 p.m. daily. Motorists using this route are asked to proceed with caution in the vicinity of the works.
LUCELEC deeply regrets any inconvenience which the road works may cause, and wishes to thank the general public for their patience and understanding.