SLTB assesses international markets
Monday, August 28, 2017
PUBLIC RELATIONS AND MARKETING REPRESENTATIVES FROM THE US, UK, CANADA AND GERMANY SHARED THE LATEST TRENDS AND ANALYSES AT THE ANNUAL MEETING.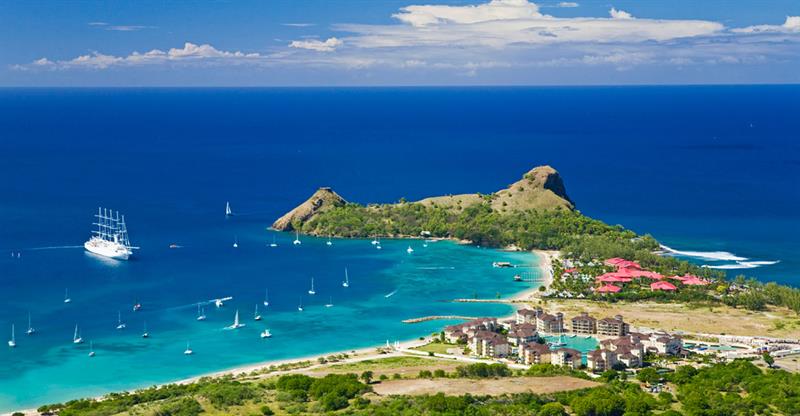 The Saint Lucia Tourist Board (SLTB) hosted a successful marketing meeting last week.
The aim of the annual exercise was to apprise tourism industry stakeholders of the island's performance in its main markets and of the marketing strategy for the destination.
The meeting attracted approximately 70 participants from hotels, destination management companies (DMCs), and other relevant parties in the sector. The SLTB's marketing and public relations representatives from the US, UK, Canada and Germany joined their local counterparts for the meeting and delivered presentations on their respective markets.
Executive Chairperson of the SLTB, Agnes Francis, presented a performance review of the sector including, among other areas, statistics on stay-over arrivals from the major markets. This was followed by a discussion with participants' feedback on the marketing approach for the island's niche areas of romance, health and wellness, soft adventure, yachting, and diving, among others.
The marketing and public relations teams from the respective markets then shared the latest market trends and analysis as well as the strategies to be employed. There was lively discussion on how these can be as effective as possible to achieve growth for the industry.
The meeting's concluding presentation was made by Translation LLC, a Manhattan-based marketing company that is working with the SLTB on a rebranding of the destination. The Translation team shared its ideas on brand development and how to maximize the impact of branding.
The SLTB's annual marketing meeting was held on Thursday, Aug. 25 and Friday, Aug. 26 at the Bay Gardens Beach Resort and Spa.