Prime Minister to attend UNGA
Friday, September 15, 2017
MR. CHASTANET WILL ALSO VISIT THE CAYMAN, AND TURKS AND CAICOS ISLANDS.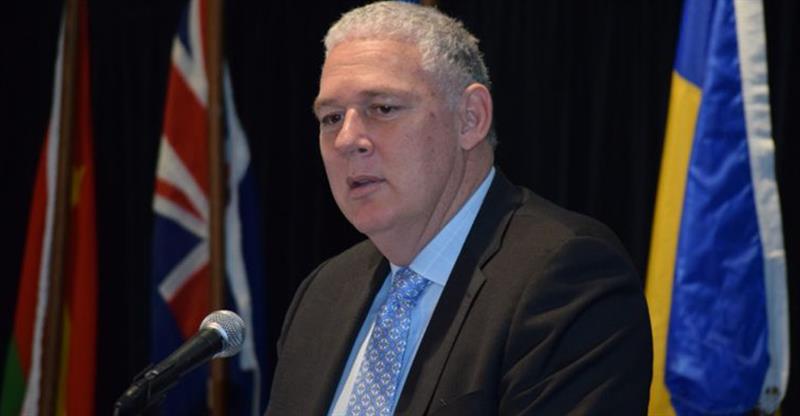 As the Government of Saint Lucia works towards developing and improving various aspects of Saint Lucia's health sector, and explores the area of medical tourism, officials have been examining different models and health institutions in other countries.
Prime Minister Hon. Allen Chastanet, Minister for Economic Development, Housing, Urban Renewal, Transport and Civil Aviation, Hon. Guy Joseph and Minister for Tourism, Hon. Dominic Fedee, along with health and investment officials visited the Cayman Islands, on Wednesday, Sep. 13, to tour a state-of-the-art health institution in that country called Health City, and have discussions with hospital management on the operations and the issue of health tourism.
During the visit, the prime minister also dialogued with the Cayman Islands Deputy Premier and the Minister of District Administration, Tourism and Transport, Hon. Moses Kirkconnell and a team within his ministry about joint initiatives.
Prime Minister Allen Chastanet also took the opportunity to visit hurricane-battered Turks and Caicos to speak with the Premier, Hon. Sharlene Cartwright-Robinson, on how Saint Lucia and the region would provide assistance in relief efforts. They discussed the impact of the Hurricane Irma on Turk and Caicos, the road to recovery and security concerns.
The Hon. Prime Minister will then go on to Dallas, Texas for a meeting with American Airlines, following which he will proceed to the 72nd Regular Session of the United Nations General Assembly (UNGA 72) which will convene at UN Headquarters, New York.
The general debate will open on Tuesday, Sep. 19, under the theme "Focusing on People: Striving for Peace and a Decent Life for All on a Sustainable Planet." A number of events will take place in parallel to the opening of the 72nd session of the UNGA, including Global Goals Week 2017 and Climate Week NYC 2017.
In the prime minister's absence, the Minister for Equity, Social Justice and Empowerment, Hon. Lenard Montoute will serve as acting prime minister.