THE NATIONAL EMERGENCY MANAGEMENT ORGANIZATION SAID DOMINICA IS IN NEED OF MORE BUILDING MATERIALS.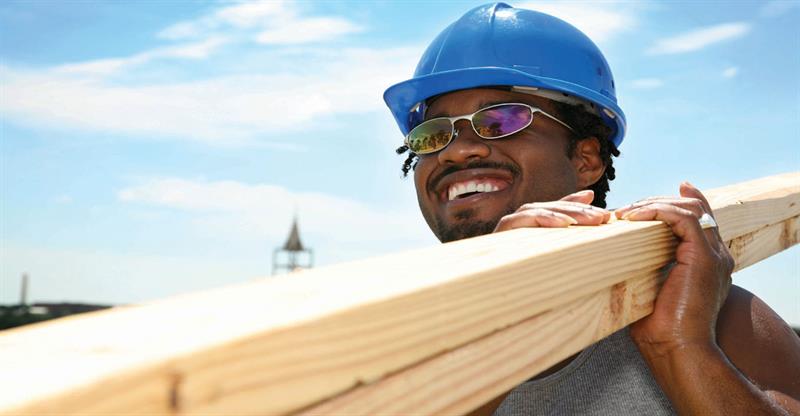 The National Emergency Management Organization (NEMO), in its latest update on Saint Lucia's efforts to aid Dominica, thanked Saint Lucians for their contributions, and encouraged the citizenry to continue to reach out to their sister island.
At an Oct. 4 press conference held at the NEMO headquarters in Bisee, NEMO Director Velda Joseph also recognized M&C Shipping and the UK-based Geest Lines for offering to transfer all items received by NEMO to the Commonwealth of Dominica. M&C Shipping is the local agent for Geest Lines.
"All of the items are brought to NEMO from persons donating, and we package them to ensure that all similar items are in the same boxes so that it's easy to handle once it arrives in Dominica. Then we place the items in containers that are dispatched to us by the shipping company, right here on our compound," Ms. Joseph explained.
"It may have been a logistical nightmare for us, it may have been very expensive for us to be able to do that from our own budget, and we are really very thankful for the partnership, for the support of this corporate entity which has decided to take on the cost away from NEMO, and do it free of charge."
Sales and Marketing Officer at M&C Shipping, Fabian Jagroop, thanked Geest Lines for its partnership and assistance in easing the plight of the citizens of Dominica.
"The first Geest vessel actually had to wait for more than 24 hours outside of Roseau in order to get a berth in Dominica, even though it had to head back to the UK to keep to its schedule," Mr. Jagroop said. "That is a great effort on the part of Geest Lines to schedule a weekly vessel into Dominica and to ensure that containers are available in a timely manner. I would like to thank the M&C team for going the extra mile as we have staff who are actually accepting cargo after the cutoff point in order to assist our counterparts in Dominica."
Geest Lines usually operates a fortnightly service into Dominica, but has now decided to run a weekly service. Geest Lines Managing Director, Captain Peter Dixon, has guaranteed that the new schedule will continue for as long as is necessary.
"We consider it our duty to try and help. This time it is Dominica, in the future it could be one of the other islands. That's the way it works in this region, we are all aware of that. Geest Lines has, unfortunately, seen it many times before. We are also dealing with issues in the Dominican Republic which also suffered the effects of hurricanes Irma and Maria as well; so it has been a trying time for us all, but we are very pleased that we are able to assist, and we thank the people of Saint Lucia for their donations.
Meanwhile NEMO has expressed gratitude for the support of individuals and entities. The NEMO Director said there has been a shortfall in terms of the donation of building materials, and has therefore made a plea for more contributions in that regard.
sponsored ad