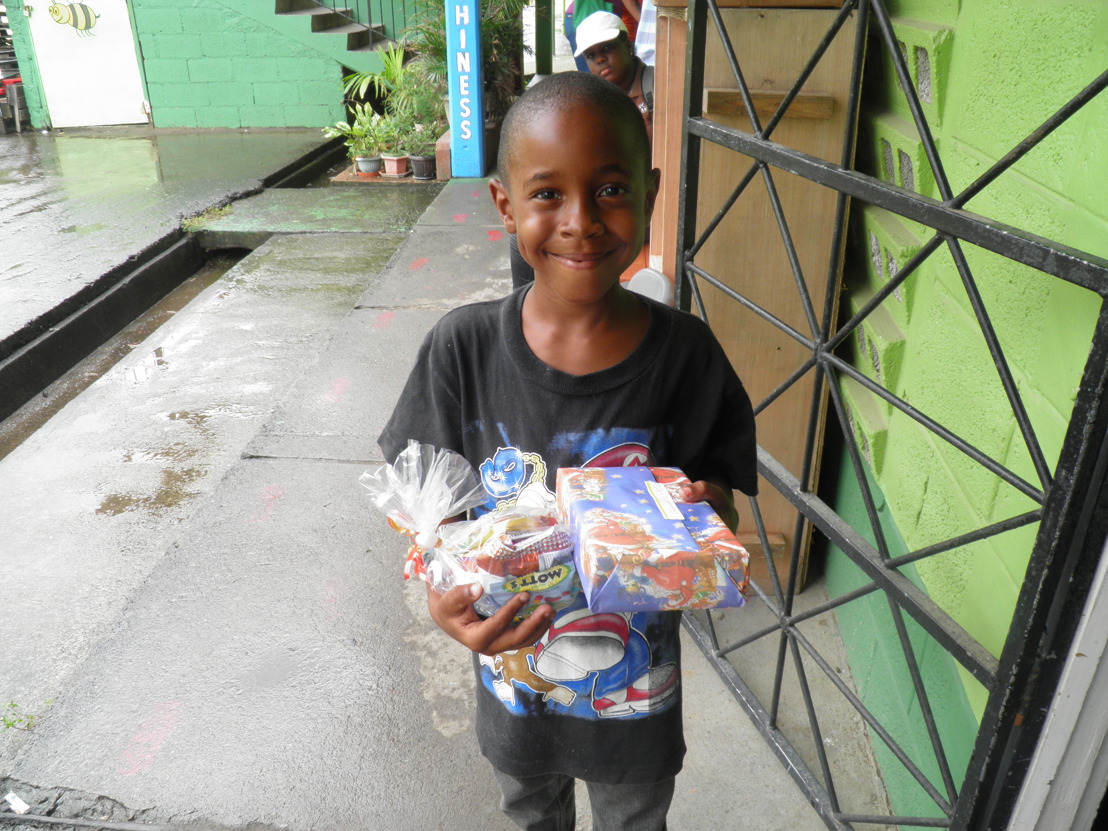 Spreading Christmas cheer to Dominican children affected by hurricane Maria
OECS Media release
PRESS RELEASE Friday, December 22, 2017 — 

The OECS Commission partnered with Ectel, the Embassy of New-Zealand, and the Eastern Caribbean Supreme Court to provide Christmas gifts to over two hundred (200) Dominican children affected by hurricane Maria.

The Dominica Toy Drive launched on November 17, recently ended collecting 250 toys. Additionnal 250 snacks were purchased with funds from the Commission's Social Committee Account.

Staff of the OECS Commission headquarters based in Saint-Lucia reached the Nature Island on December 18th to coordinate the distribution along with the OECS Competitive Business Unit which offices are located in Roseau.

Marlon Marie, ag. Head of the Competitive Business Unit, explained that it was an extremely humbling and satisfying experience:
It means a lot to be able to bring some joy to the hearts to the children of Dominica. Many of them would have lost all their worldly belongings but for a brief moment to see their eyes light up at the gifts that they received gave a bit of hope for their future.
The toys and snacks have been packed by the staff of the OECS Commission who handed them in six different schools across the country.
Sally-Ann Alfred, Assistant in the legal unit, and Josette Edwards, Assistant in the Environmental Cluster, added that they were happy to take part of this mission and expressed gratitude to all the stakeholders contributed to the success of this initiative:
It was quite a rewarding experience to be able to bring smiles to so many innocent faces. Through the few moments we spent with these kids, I felt like we had in a very small way helped to alleviate part of the burden that Maria had placed on their shoulders. Mrs Alfred said.
The smiles and the expressions on the faces of those children said it all. They were elated when they saw the gifts. Not knowing what was in the packages did not matter to them, just the thought of getting a present was all. Mrs Edwards concluded.
Dominica is still aggressively grappling with the challenge of restoring normality in its education system with the help of its development partners.