by GIS
HON MIA MOTTLEY CONTINUES FORMER CARICOM CHAIR, HON ALLEN CHASTANET'S EFFORTS TO UPDATE THE CLASSIFICATION OF SIDS.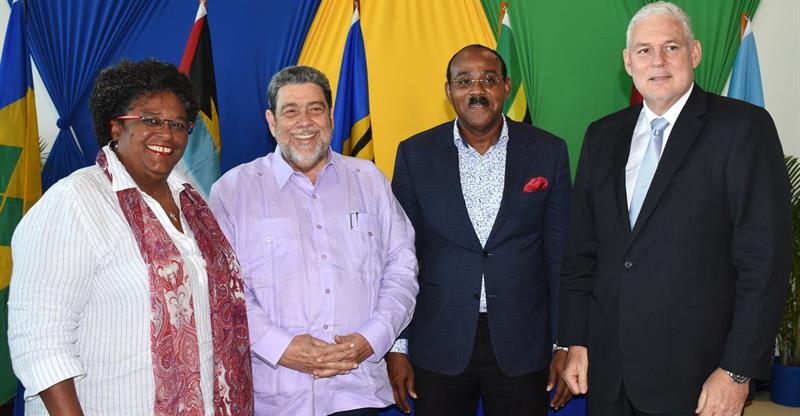 The lobbying efforts of Saint Lucia's Prime Minister to affect how the international lending community interfaces with small and developing states is being continued by the current Chair of CARICOM, Barbados' Prime Minister Hon. Mia Mottley.
Hon. Allen Chastanet had been calling for a different approach to the lending criteria for small states like Saint Lucia because of their vulnerability. At the first virtual assembly of the World Health Organization, Chair of CARICOM, Hon Mia Mottley insisted on inclusion of small states in access to procured services and goods to fight COVID-19, particularly rapid testing equipment in order to avert economic collapse. Prime Minister Mottley advocated for the use of measures other than gross domestic product (GDP) to determine eligibility for grant and relief needs for small island states.
Related Articles