by Ministry of Health
BETWEEN SEP. 14 TO 19, SEVENTEEN COVID-19 DEATHS OCCURRED.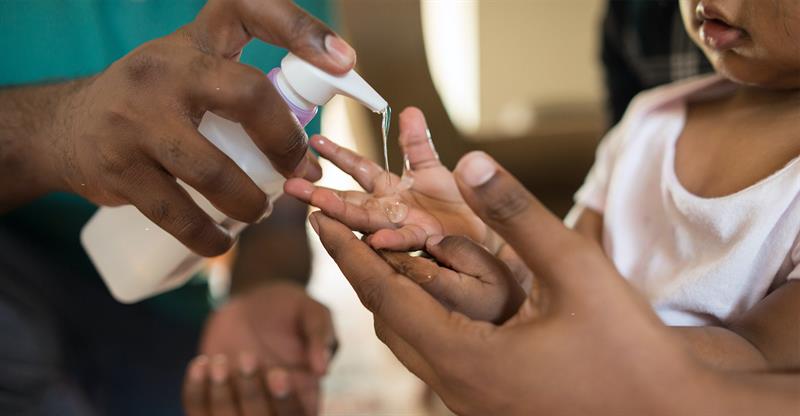 The Ministry of Health, Wellness and Elderly Affairs continues to manage the fourth wave in country. From July 25, 2021 to present we note 5,077 cases at an average of 89 cases per day. During that period we note 58 COVID-19 deaths with a case fatality rate of 1.1%. Females account for 52% of the deaths. The average age of the deaths is 66 years. At present we have 2, 181 active cases in country. The daily infection rate for the past week was 47.9 per 100,000 per day and an average of 86.9 cases per day.
In relation to this new wave, from July 25, 2021 5,077 persons were positive. 51% are in the age group 25-49years. 58% of the cases are female. The majority of the cases are from Castries, Gros- Islet, Vieux-Fort and Babboneau. Based on contact tracing data, the majority of the cases diagnosed are related to work places and spread between families. From the review of the Epidemiological Curve we are at a plateau at this point and note reduced transmission rate. To date from the positive cases diagnosed in country less than 2% have been fully vaccinated. 98% of the COVID-19 deaths and COVID-19 related deaths at Respiratory Hospital were unvaccinated. The 2% deaths who were fully vaccinated had other serious underlying health conditions which contributed to their demise.
On Sep. 21, we report 1 COVID-19 related death and 17 COVID-19 deaths which occurred during the period September 14-19, 2021. All of these reported cases were unvaccinated and the majority are from Castries and Vieux-Fort. 10 of these are male and 8 are female.
Saint Lucia is working with the Caribbean Public Health Agency to improve the health and safety of the citizens and visitors. The Regional Tourism and Health Program was officially launched on Saturday September 18, 2021. This innovative program executed by CARPHA aims to enhance the health and well-being of visitors and locals by strengthening the surveillance system to pick up infectious diseases and capacity building and certification for all tourism related activities. This will reduce the negative impact of the industry in a sustainable way. A full schedule of activities is planned between the Ministry of Health, Ministry of Tourism the various stakeholders and coordinated by CARPHA.
We continue to ask the public to work with us and exhibit responsible behavior to manage this fourth wave. Let us all take personal responsibility to keep ourselves and families safe. At present we have available both the Pfizer and Astra Zeneca vaccine free of charge in country at the various wellness centers. These vaccines have been proven to be safe and effective in protecting persons from developing COVID-19, its severe forms, complications, hospitalizations and death.
With the high level of community spread noted in country at this point, we continue to advise the public to remain vigilant. Adhere to the protocols that are put in place to keep us safe. These include regular hand washing, use of face mask in public places, avoiding crowds and persons with respiratory symptoms and keeping frequently touched surfaces clean. The Ministry of Health and Wellness will continue providing updates to the public as new information becomes available.