THE CURFEW WILL BE REDUCED EFFECTIVE TUESDAY, APRIL 7, AT 7 P.M.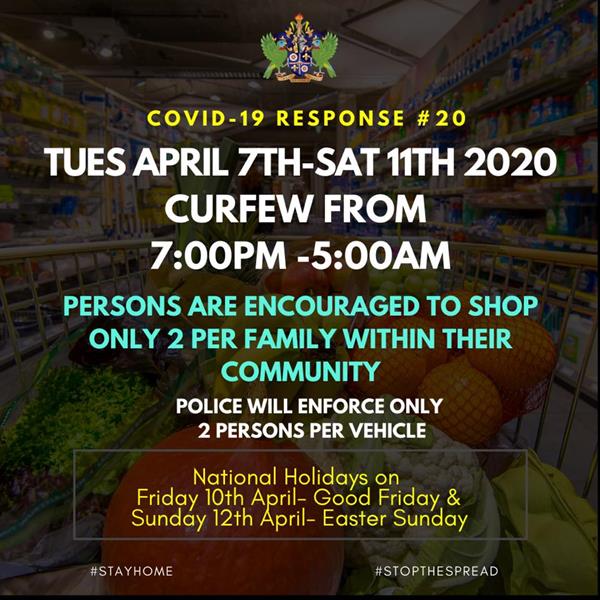 The 24-hour curfew remains in effect throughout Monday, April 6. On Monday, bakeries will supply only delivery service of bread. Mini-marts, supermarkets, wholesalers, and distributors of food items will open to workers only, to allow restocking of shelves. Banks, and manufacturers will also mobilize tomorrow in preparation for the week. No minibuses will operate for general public, but only for those employed within essential services. Alcohol sales will continue to be prohibited.
The 24-hour curfew will end on Tuesday, April 7, at 5 a.m. From then, the curfew will be reduced to a 10-hour curfew from 7 p.m. to 5 a.m. Essential services will be provided on Tuesday, Wednesday, Thursday and Saturday, from 7 a.m. – 4 p.m. (Good Friday and Easter Sunday are holidays).
Persons are encouraged to shop only two persons per family in shops within their communities. The police will also be enforcing a new protocol of only two persons per vehicle.
Related Articles