by Geraldine Bicette-Joseph, GIS
THE SITE IS A ONE STOP LOCATION WHERE THE REST OF THE WORLD CAN SOURCE THE BEST SAINT LUCIAN ARTISTES.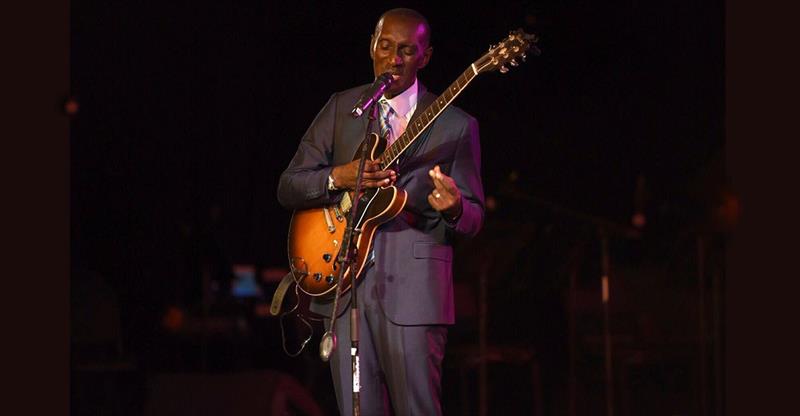 The Saint Lucia Trade and Export Agency (TEPA) have launched Music Saint Lucia, an online marketing platform aimed at exporting Saint Lucian music to the world.
The website was launched on Oct. 24, at the Ministry of Infrastructure in Union. The initiative is the result of recommendations from TEPA's recently completed Economic Partnership Agreement (EPA) Market Access Consultancy, aimed at enhancing Saint Lucia's trading environment and export capabilities.
TEPA's Chief Executive Officer, Jacqueline Emmanuel Flood, hopes that Saint Lucian musicians will embrace the website—a one stop location where the rest of the world have an avenue to source the best Saint Lucian artistes.
"We have witnessed a rise of our established musicians taking the stage at The White House and the Super Bowl. We have seen the acceptance and adoration of Saint Lucian Kuduru, which we affectionately call the Dennery Segment. We have been able to break into the soca market to ensure we have people on the soca stage in Trinidad and Tobago. But this is just the tip of the iceberg in relation to what Saint Lucia's true potential is," Mrs. Flood said. "It is up to us to galvanize our efforts to bring Saint Lucian music to the world. We hope that Music Saint Lucia is that platform. When someone is looking for talent to headline an event or when we google Music Saint Lucia, let us ensure that all our musicians are found."
Deputy Permeant Secretary at the Ministry of Social Justice and Culture, Dawn French, encouraged all artistes to register themselves and their bands on the website. "Now agents, managers, and event planners can become familiar with the work of Saint Lucian artists with the aim of fostering future partnerships. Therefore, the Department of Culture encourages Saint Lucian artists to register on the website and make your industry your top priority. You are at the centre of this websit, experienced and instrumental in keeping this website a reality," Ms. French said.
sponsored ad