by Geraldine Bicette-Joseph, GIS
PRIME MINISTER CHASTANET SAYS FIFTY-ONE SMALL ISLAND DEVELOPING STATES JOINED FORCES AT COP23.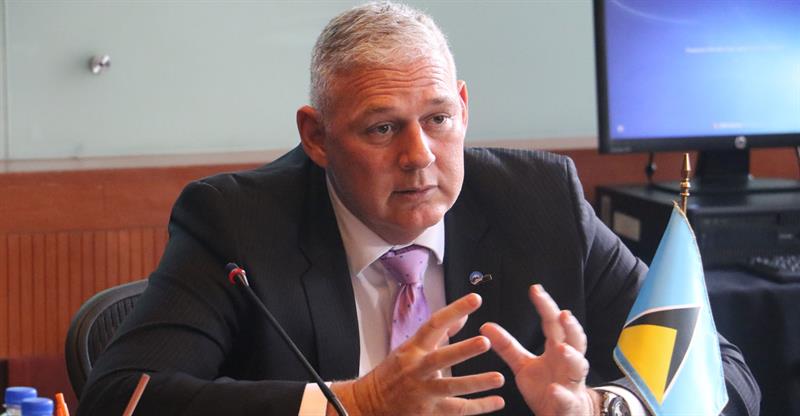 Prime Minister of Saint Lucia, Hon. Allen Chastanet, said the Caribbean has a fully planned agenda for COP 23—one that it intends to work diligently to accomplish.
The Prime Minister was speaking from Bonn, Germany, where key international stakeholders have gathered at the United Nations climate change conference.
"We are here working collectively not only as the Caribbean, but as fifty-one small island developing states, to try and get a motion passed at the COP to allow SIDS to be able to move on—to have a special fund made available to them coming from developed countries, as well as from private funds."
The prime minister added that also on the agenda, was working with the International Monetary Fund to classify a resilience fund. He said the overall message the delegation wishes to bring to the conference is that all policies initiated must impact small developing states positively.
"Well I think the strongest message that we are bringing to the meeting is that all of these policies and all of these things that we are doing must benefit the people of our countries. It can't just be a global idea, it must impact and change people's lives."
The United Nations conference of Parties on climate change was held in Bonn, Germany, from Nov. 6 – 17.
sponsored ad