The Saint Lucia Tourism Authority this week launched its winter advertising campaign in North America.
The campaign themed "There is no time like now to book Saint Lucia" runs from December 2017 till March 2018 and will utilize television and digital media.
The SLTA has engaged the services of Mediagistic, a leading marketing and advertising agency specializing in media buying, direct mail, website design and digital marketing to develop and execute the campaign. Mediagistics has a specialty focus on travel & leisure trends, with expertise in traditional and internet m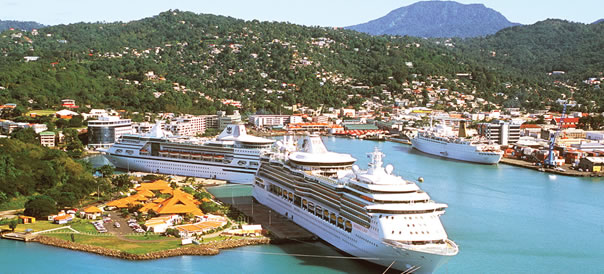 arketing.
The campaign will target Toronto, Canada, the US Tristate area as well as Boston, Chicago, Atlanta and Miami.
The advertising will leverage the new Saint Lucia branding and creative messaging across the digital and television platforms.   Digital marketing will include performance marketing through paid search advertising and travel display advertising, social media, search engine optimization, database marketing and blogging. The SLTA's re-engineered digital landscape is aimed at increasing web traffic and encouraging exploration of Saint Lucia's web portals by optimizing the end user experience and increasing absorption of flight availability to Saint Lucia.
Television advertising is being undertaken on cable in the US Tristate area on CNN, Fox News, HGTV, MNBC, TLC, TNT, TRAV and USA.  The 30sec commercial is a generic spot which features the island's main natural and cultural attractions,
The Saint Lucia Summer festival will also be included in the marketing campaign ensuring strategic placement of messaging to achieve maximum consumer reach.
Speaking on its digital marketing change Executive Chair Agnes Francis said, "Digital media has become an indispensable part of our reality, people now look to the internet and social media to guide their all purchase decisions and that includes travel. We must ensure that Saint Lucia stands out as a destination that captivates and inspires travelers.
This use of television and digital media is a start as we seek to influence potential visitors along all phases of their path to purchase.  We intend to augment these mediums with radio and outdoor billboards as we lengthen and strengthen the island's destination marketing".