THE DOMINICAN PM DESCRIBED THE DESTRUCTION CAUSED BY HURRICANE MARIA.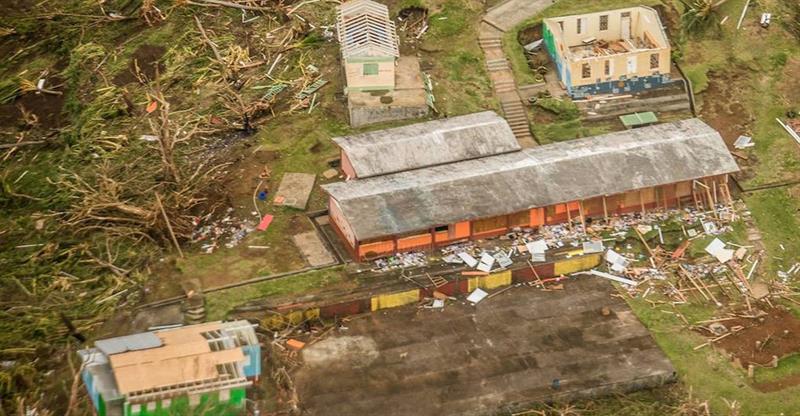 Prime Minister of the Commonwealth of Dominica has joined the clarion call for the international community to address climate change and its debilitating effect particularly on Small Island Developing States.
Addressing the General Debate at the 72nd Session of the United Nations General Assembly this week, Dominican Prime Minister Roosevelt Skerrit was adamant in his position on climate change while describing the fateful and destructive blow meted out against his country by Hurricane Maria.
"Mr. President, we dug graves in Dominica. We buried loved ones yesterday, and I am sure that as I return home tomorrow we shall discover additional fatalities as a consequence of this encounter. Our homes are flattened, our buildings roofless, our water pipes smashed, and road infrastructure destroyed. Our hospital is without power and schools have disappeared beneath the rubble. Our crops are uprooted: where there was green, there is now only dust and dirt. The desolation is beyond imagination. Mr. President, fellow leaders, the stars have fallen. Eden is broken," he said.
"The nation of Dominica has come here to declare an international humanitarian emergency, one that is centered in Dominica, but also encompasses many of our neighbors, including our sister isle Antigua which had to evacuate its citizens from Barbuda. No other generation had seen more than one category five hurricane in its lifetime. In this century, this has happened twice and notably, it has happened in the space of just two weeks. Mr. President, to deny climate change is to procrastinate while earth sinks. It is to deny a truth that we have just lived."
The OECS Commission is continuing to co-ordinate efforts to provide some measure of relief to the Commonwealth of Dominica, as the country struggles to weather its current situation.