by GIS
GOVERNMENT OF SAINT LUCIA TO IMPROVE COST, QUALITY, ACCESSIBILITY OF HEALTHCARE IN SAINT LUCIA.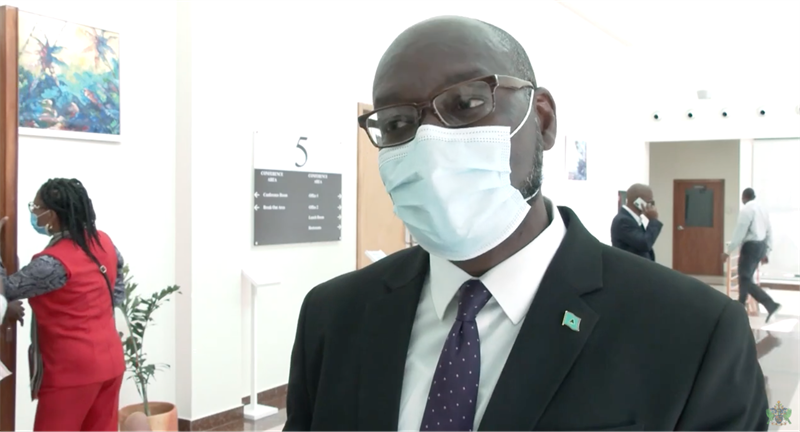 The Government of Saint Lucia's commitment to improving healthcare has been lauded by the World Bank.
Minister for Health, Wellness, and Elderly Affairs, Hon Moses Jn Baptiste, along with ministerial staff, held discussions with a high-level team from the World Bank present on island to review bank-funded projects. Of prime importance to the health minister was the matter of healthcare reform.
"We discussed universal healthcare and related financing options. Our government indicated that this matter was of paramount importance. We also looked at how we can improve the Health Systems Strengthening Project. It was a very enlightening discussion. Hopefully, we have access to additional concessionary financing so that we can make healthcare more accessible and affordable in Saint Lucia," Minister Jn Baptiste said.
World Bank officials also held talks with the Minister for Education, Sustainable Development, Innovation, Science, Technology and Vocational Training, Hon Shawn Edward, and toured the newly-completed Micoud Wellness Centre.