by GIS
SIR EMMANUEL NEVILLE CENAC LAUDED THE ROTARY CLUB FOR ITS COMMITMENT TO COMMUNITY DEVELOPMENT.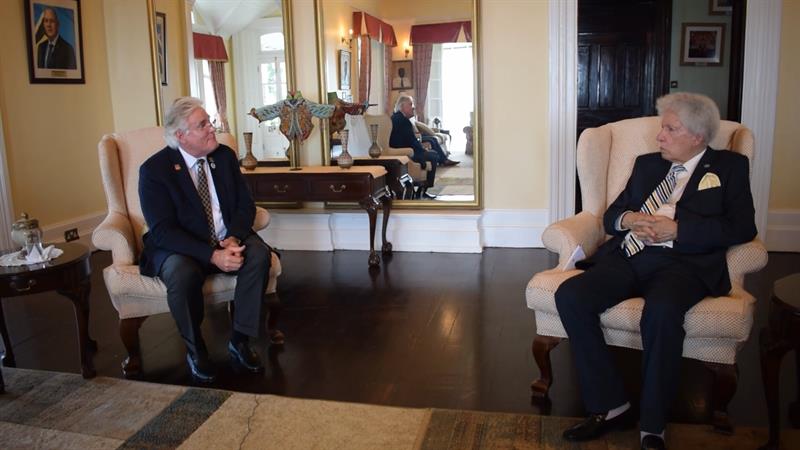 Rotarian Lisle Chase has ascended to the prestigious position of District Governor. It is the first time that a Saint Lucian is serving as governor for District 7030—a grouping of 72 clubs with a membership of more than 2200 spanning 17 territories from Saint Kitts and Nevis in the north to French Guiana, Suriname, Aruba, Bonaire and Curacao in the south.
Assistant Governor for Saint Lucia, Charles Serieux, said District Governor Chase has an impressive service record that has brought about change over the years.
The recently-installed District Governor is credited for ensuring the sustainability of Rotary by starting a satellite club for the youth in 2017. Noting the success of Rotary International in eradicating Polio in all but two countries in the world, Governor Lisle Chase is keen on replicating that health success in the region. He said a childhood obesity prevention program is at the top of the agenda.
Saint Lucia's Governor General, H.E. Sir Emmanuel Neville Cenac lauded the Rotary Club for its commitment to community and pledged support to the agenda of District Governor Lisle Chase. Governor Chase has also committed to pursuing peace and literacy during his term.
Related Articles