by GIS
THE SUMMIT WILL PRESENT WINNING STRATEGIES TO SUPPORT GROWTH AND INVESTMENT OPPORTUNITIES.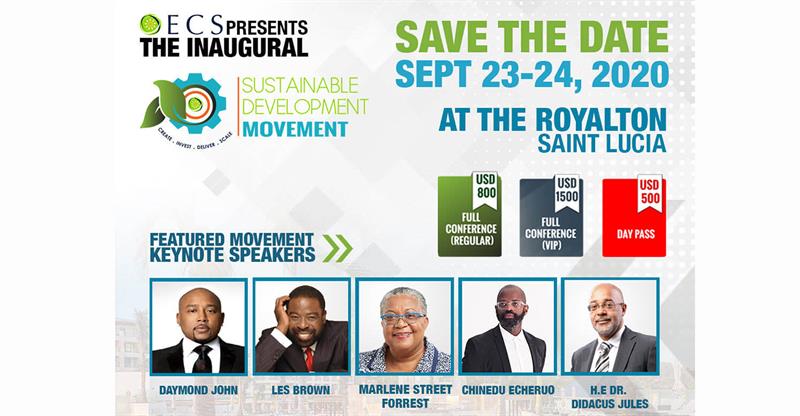 The much anticipated OECS Sustainable Development Movement 2020 Summit, scheduled for Sep. 23 and 24, promises to be an exciting space for senior government officials, industry and private sector leaders, global entrepreneurs and civil society to converge and gain unlimited access to practical tools and winning strategies to support growth for meaningful engagement with world renowned leaders, industry experts and thought leaders.
OECS Director General, Dr. Didacus Jules, explains that this mass event was originally planned to be physically held in Saint Lucia, however due to the onset of COVID-19, the summit will now be held virtually.
The summit will feature headline presenters including Les Brown, world renowned motivational speaker, Daymond John, Star of the ABC network programme, Shark Tank and serial entrepreneur, Chinedu Echeruo.
An ongoing Business Model Competition precedes the OECS Sustainable Development Movement 2020 Summit looking to select eight entrepreneurs to make their pitch to Shark Tank's Daymond John.
Next week's Summit is a culmination of a series of activities over the last five months that have sought out of the box solutions to socio-economic challenges as well as capitalizing on the embedded opportunities from these challenges.
For more information and to register visit oecssdm.com.
Related Articles