THE MAIN OFFENCES IN SAINT LUCIA ARE PRIMARILY RELATED TO SOCIAL MEDIA.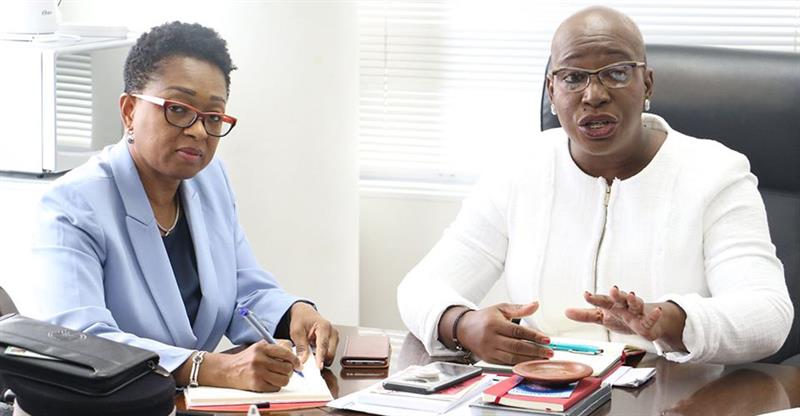 Minister for Education, Hon. Dr. Gale Rigobert, met recently with heads of security, and telecommunications providers and regulators, to discuss to country's response to cybercrime.
Also present at the meeting were Attorney General Stephen Julien, Minister for National Security, Sen. Hermangild Francis, met the Royal Saint Lucia Police Force, and representatives from Digicel, FLOW and the National Telecommunications Regulatory Commission.
Dr. Rigobert noted that there has been an increase in cyber-related crimes committed in Saint Lucia including but not limited to cyber bullying, revenge pornography and hacking. The meeting served to begin dialogue on "strategies that can be used to combat such crimes—especially when it involves our nation's children," she said.
Last year, an EU-funded "Conference on Cybercrime Strategies for Countries in the Caribbean Region" was held in Santo Domingo. The aim of the conference was to discuss elements that could be included in a national or regional cybercrime strategy, that would effectively respond to the growing threats of cybercrime, the conference report stated.
To date, Saint Lucia has already implemented the computer misuse act, the evidence act and the electronic transactions act, and is working to establish a national computer emergency response team (CERT). The main offences in Saint Lucia are primarily related to social media.
The meeting on cybercrime was held on Jan 23.