by Anicia Antoine, GIS
TODAY, EVENTS SAINT LUCIA WILL HOST THE FIRST EVER SAINT LUCIA JAZZ CRUISE ON-BOARD THE PEARL.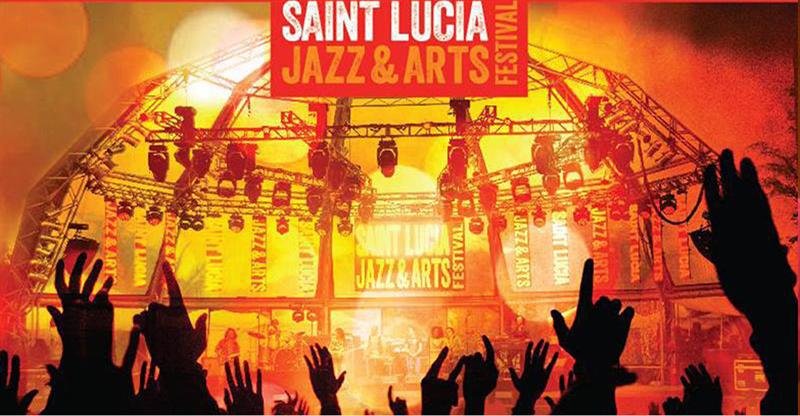 The Events Company of Saint Lucia organized a press briefing to enlighten the public on the current line up and events for Saint Lucia Jazz 2019.
Via a first-time collaboration with Jazz at Lincoln Center, the week-long Jazz festival features five renowned artists-in-residence, in modern jazz, performing at intimate venues and public settings throughout Saint Lucia.
Jason Olaine, Director of Programming and Touring at Jazz at Lincoln Centre, explained that the collaboration forms part of an effort to bring the festival back to its original form.
"We're a nonprofit organization based in New York City and our mission is to grow a global audience for Jazz, through a few different ways. One is through performances—concerts and touring, through education, through classes, and through advocacy, which means supporting other organizations that are supporting Jazz," Olaine said.
Saint Lucian music students will be given an opportunity to attend Master Classes and workshops hosted by the artists-in-residence such as Etienne Charles and Russel Hall.
Mineva Ross, Public Relations Officer at Events Company Saint Lucia, said: "Very critical to the shift for Saint Lucia Jazz is an education component and of course that comes about because we understand that jazz is often seen as a niche market."
Jackie Mathurin, Senior Marketing Manager at the Saint Lucia Tourism Authority, said that the Jazz festival is drawing a lot of international attention.
"We have had such an outpouring of interest from the outside world," she related. "On Wednesday, a lot of international artistes will be in Saint Lucia, along with international media. The excitement is growing from last week's performances in Anse La Raye."
On Wednesday, May 8, Events Saint Lucia will host the first ever Saint Lucia Jazz Cruise aboard the Pearl, featuring Russel Halls eNigma.
Related Articles