Ministry of Agriculture welcomes new minister
Monday, August 28, 2017
HON. HEROD STANISLAS SAYS HE LOOKS FORWARD TO HIS NEW ASSIGNMENT WITH ANTICIPATION.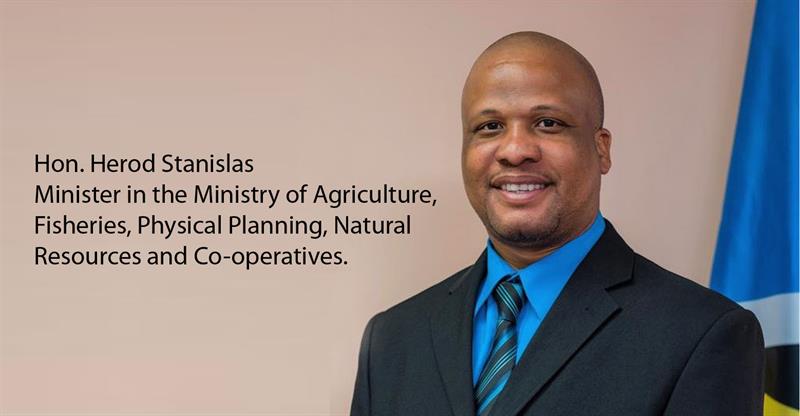 Member of Parliament for Soufriere/Fond St Jacques, the Hon. Herod Stanislas, has been appointed to serve as minister in the Ministry of Agriculture, Fisheries, Physical Planning, Natural Resources and Co-operatives, with effect from Aug. 21.
Minister Stanislas had previously served as a minister in the Ministry of Economic Development, Housing, Urban Renewal, Transport and Civil Aviation. Following his recent appointment, Minister Stanislas thanked all the staff at his previous ministry for their support.
Said the minister: "I want to thank the Hon. Prime Minister for his confidence in my abilities to serve in both these esteemed positions. I thank the staff who have supported my work over the past year and I look forward now to this new assignment with anticipation. I will continue to work closely with all my Cabinet colleagues to ensure that our mandate is fulfilled."
Prime Minister Hon. Allen Chastanet, in explaining the decision to reassign the minister, noted: "Minister Stanislas has proven himself to be a dedicated and hard worker on the part of the people of Saint Lucia; and this particular ministry he has been assigned to is essential to the ambitious economic agenda we have set forth. We know that he will be successful in this new role."