THE CENTRE OF THE STORM IS EXPECTED TO PASS DIRECTLY OVER SAINT LUCIA AROUND 8 A.M.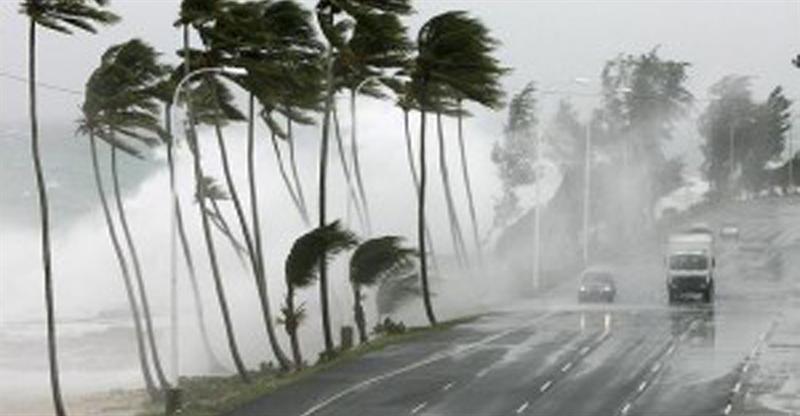 Tropical Storm Harvey started affecting Saint Lucia overnight.
The Saint Lucia MET Service has indicated that the centre of the storm is expected to pass directly over Saint Lucia around 8 a.m., and will continue to affect Saint Lucia into the afternoon.
Residents and motorists in areas prone to flooding and landslides are advised to continue to be vigilant and exercise extreme caution. Small craft operators should remain in port. All persons are advised to keep away from the beaches and not to venture unnecessarily. Continue to listen for advisories, stay alert and be in a constant state of preparedness until the all clear is declared.
NATIONAL ACTIONS TAKEN
The National Emergency Management Advisory Committee (NEMAC) met yesterday on the situation. The Emergency Operations Centre was partially activated from 5:30 p.m. yesterday.
Police and Emergency Personnel were briefed and are fully mobilized. The Special Services Unit (SSU) and Marine Unit are on full alert.
District Disaster Committees have been briefed and continue to update the NEMO Secretariat on their areas.
The NEMO Secretariat will continue to monitor the situation and to keep the public informed. The public is again reminded that the official source for information are the Met Office and NEMO in Saint Lucia.
Further updates and information will be provided by the Director of NEMO.
On a special note, let us all pray for the safety of all Saint Lucians and in particular for our farmers who are still recovering from Tropical Storm Matthew. May God bless their crops, may God bless Saint Lucians and may God bless Saint Lucia.