Tuesday, November 28, 2017
THE 2017 FESTIVAL WILL FEATURE A SERIES OF CULTURAL FILMS, SCREENED OVER THE COURSE OF ONE WEEK.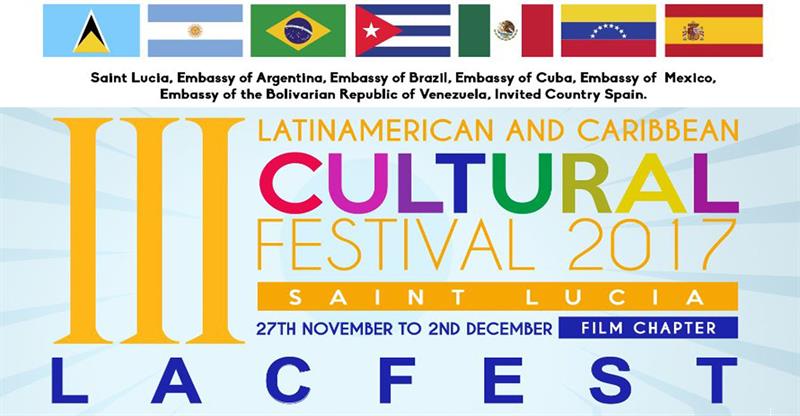 The Caribbean region and Central and South American countries are historically bound by a similar colonial past and heritage.
Recognizing the significance of this bond, recently the five Latin American embassies—Argentina, Brazil, Cuba, Mexico and Venezuela—united their efforts to strengthen ties between the Anglo-speaking Caribbean and Latin America. The very first initiative arising from this union is the Latin American and Caribbean Cultural Festival (LACFEST).
In collaboration with the Saint Lucia Audiovisual and Film Association, and the Ministry of Culture and Local Development, now in its third year, LACFEST seeks to enable cultural exchange through film, dance, music and food. This year's activity will feature a series of cultural films.
LACFEST film screenings start at 6 p.m. daily, from Nov. 27 – Dec. 2. Admission is free.
The event aims to deepen the awareness and understanding of the similarity of the cultures of the people of Latin America and the Caribbean.