by Julita Peter, GIS
MINISTER FEDEE SAYS BUSINESSES NEED TO FIND CREATIVE WAYS TO TAP THE TOURISM RESOURCE.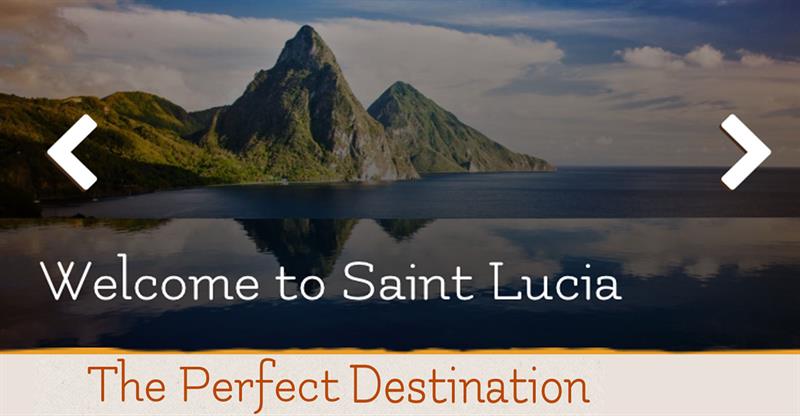 Tourism Minister Hon. Dominic Fedee has reiterated the call for all sectors to play their part to ensure the island's tourism industry remains buoyant.
Minister Fedee, who was fielding questions from the local media during the 2017 ARC celebratory flotilla, noted that the Saint Lucia Tourist Board was playing its part in marketing the destination, which has resulted in a 10 percent increase in visitor arrivals.
"The arrivals are not my numbers, the CTO has suggested that Saint Lucia is the second fastest growing tourist destination as of September, and those really are the facts," he said, "but we all have to do our part. We have to make sure that as a country, private sector, and business people, that we see tourism as an extra market. So when people come to our country, we need to ask ourselves how we tap into the resource that has been brought to us. There needs to be a complete change in philosophy, in approach, and in how we do business."
Meanwhile, Minister Fedee said he was pleased with the government's decision to invest US$15 million into the OECS Competitive Tourism Project.
"One of the biggest components is to increase and improve the façade of the marketplace. That will help significantly, and provide training for our vendors in merchandizing, sales strategy, customer service, marketing, in all of the other revenue-making opportunities. The other thing is the entire rehabilitation of the market, so that it is more of an enjoyable experience."
The minister added that at a recent FCCA meeting, one cruise line suggested that 95 percent of its passengers de-board, but spend only 20 percent of their time on shore.
"That says we have piqued their curiosity, but we have not been able to sustain that curiosity. So a national and collective strategy is needed to ensure that we are all on the same page, and that we are working in cohesion to ensure that there are not just arrivals, but revenue penetration and revenue spinoffs."