by GIS
AN OVERVIEW OF PLANNED EVENTS AND ACTIVITIES WILL BE PROVIDED.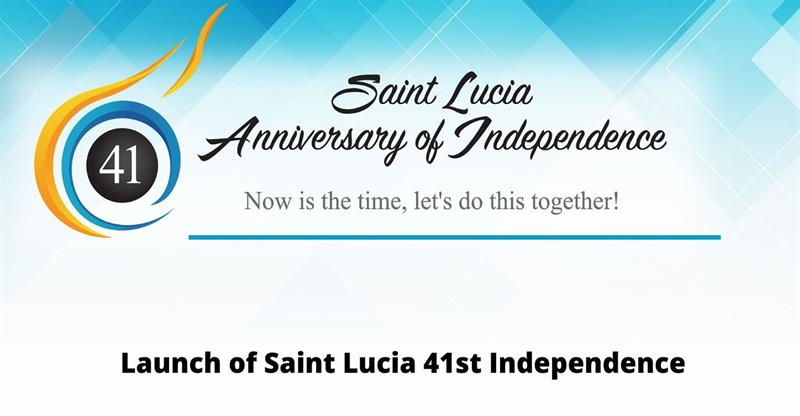 The Saint Lucia Independence Committee will, today, host the official launch of Saint Lucia's 41st Anniversary of Independence.
At the launch, the Hon. Minister for Culture and Creative Industries will deliver remarks, while the Hon. Senate President and Chairperson of the Independence planning committee will make an introduction.
Subcommittee members will provide an overview of planned events and activities, while various groups and event coordinators will be in attendance to highlight their initiatives. The theme, logo, calendar of events and jingle in celebration of Saint Lucia's 41st Anniversary of Independence will also be presented.
The launch of 41st Independence Anniversary celebrations will be held at the studios of the Government Information Services (GIS), at Hewanorra House, Pointe Seraphine, on Wednesday, Jan. 15, at 3 p.m.
For further information and to confirm attendance please contact 468.2191 or 468.2167 or email: opmstlucia@gmail.com